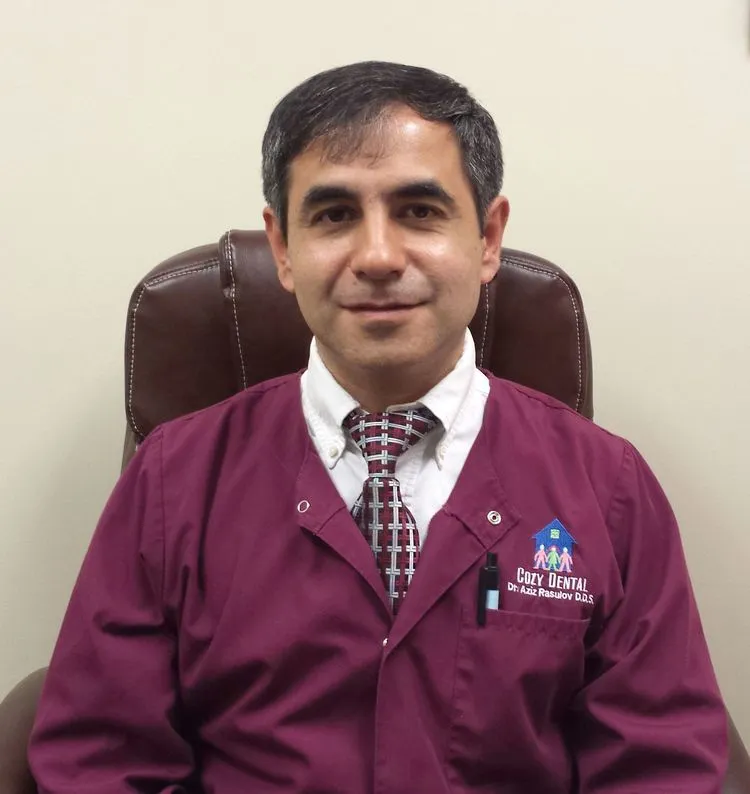 Aziz Rasulov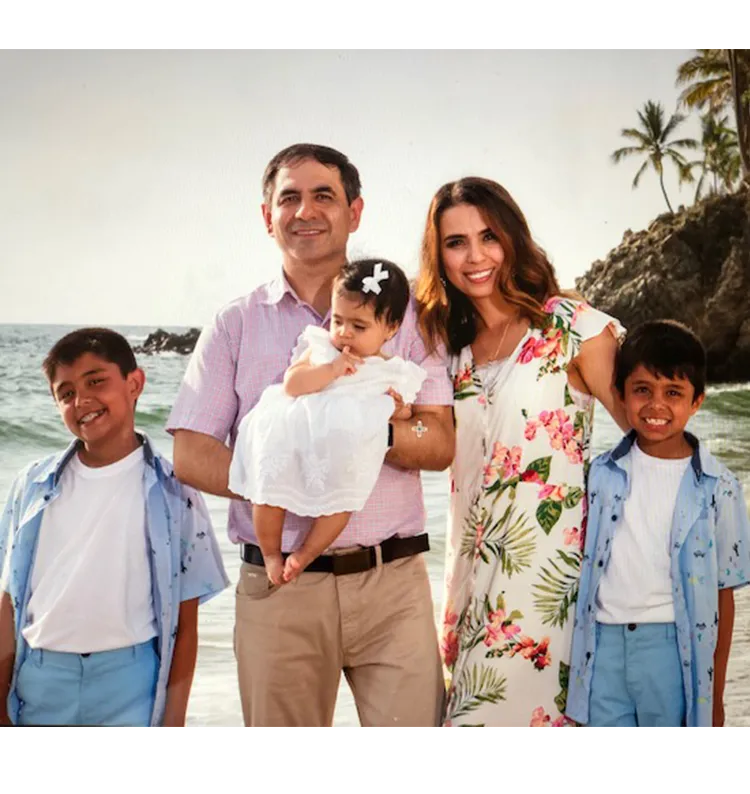 Dr.Aziz Rasulov is experienced, a skilled and caring dentist who loves working with kids and enjoys working with adults. He provides high-quality dental care in a State-of-the-Art, modern, comfortable dental practice.
Dr. Aziz Rasulov has been recognized as AMERICA'S TOP DENTISTS in 2009 - 2015, 2018 by consumers' research council.
Dr. Aziz is a member of American Dental Association, Colorado Dental Association, Metro Denver Dental Society, American Academy of Pediatric Dentistry as a general dentist affiliate and American Academy of Facial Esthetics.
Dr.Aziz Rasulov holds dual dental degree: graduated with Honors from former Soviet Union State Tajikistan (Tajik State Medical University, Dental Department) in 1995 and in the United States he graduated from Advanced Standing D.D.S. Program at New York University, College of Dentistry in 2003 as a top 15% of the class. He was admitted to the OKU Dental Honor Society. In 2003-2004 Dr. Aziz Rasulov attended valuable postdoctoral training at VAMC in Denver, Colorado and earned Certificate in General Practice Residency. He takes numerous continuing education courses and is trilingual (English-Russian-Tajik).
Besides dentistry Dr.Aziz likes to travel, play sports and spend quality family time. He is married and has four children: 14 year old boy, 12 year old boy, 5 year old daughter and a baby boy.
---
Douglas J.Mills
Dr. Mills, a West Virginia native, received his undergraduate education from West Virginia University, as well as completing dental school at WVU School of Dentistry, where he earned his Doctor of Dental Surgery degree in 1982.

He spent 30 years in his solo, private practice in his hometown of Elizabeth, WV, where he provided all aspects of general dentistry.

Upon deciding to close his private practice, Dr. Mills transitioned into the role as an Associate Dentist for a group practice near Parkersburg, WV. In 2014 he and his wife Dawna decided to relocate to Denver, Colorado area where he continued to work as an Associate Dentist.

Dr. Mills believes in delivering quality care for all patients in a professional and personable manner. Staying abreast of the latest technology and patient treatment in the Dental field is also a top priority. Dr. Mills is a member of the ADA, CDA and MDDS.

When not practicing dentistry, Dr. Mills enjoys exploring Colorado with his wife and dog Gizmo. Together they have a blended family of five grown children all of which live in different states. A sports fan and an avid follower of his Alma Mater's college football and basketball teams, Dr. Mills also likes to play golf and listen to classic rock music.
---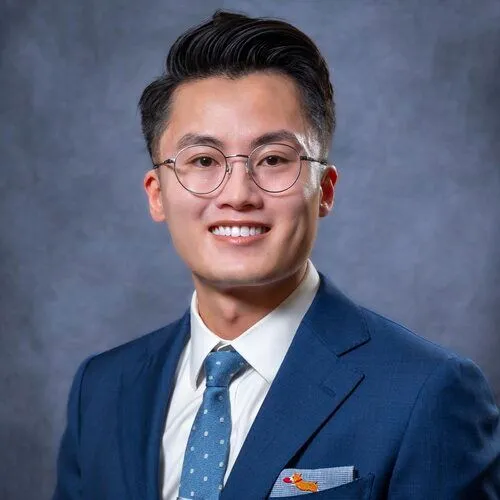 Dr. Kenny Huynh
I understand that visiting a dentist can be anxiety inducing. No matter the reason for your visit, my goal is to have you leave feeling better about your smile. It is my priority to actively listen to your concerns and work together toward creating a personalized plan, specific to your needs.
I was born and raised in Aurora, CO. My academic journey led me to the University of Colorado Boulder for my undergraduate degree. Subsequently, I obtained my Doctor of Dental Surgery (DDS) degree from the University of Colorado School of Dental Medicine.
On a more personal note, I have three dogs that keep me busy at home. My hobbies include playing board games, pickle-ball, working out, going to concerts, and cooking. I love trying new foods, so please send me your favorite restaurants or recipes!
---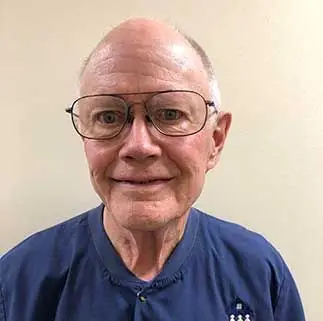 Dr. G. Frederick ("Fred") Siersma D.D.S., M.S.
Dr. Siersma is experienced and skilled Orthodontist is a Denver native, spent his early years just downwind of Lowry Air Force base. While still in elementary school he moved to Littleton and was graduated from Littleton High School.
Because at the time, there was no dental school in Colorado, Dr. Siersma attended the University of Michigan, the alma mater of both his parents. He received his M.S. and his D.S.S. degrees there. From there he went to Loyola University in Chicago where he received an M.S. in Oral Biology and his Certificate of Specialty in Orthodontics.
Following graduation from his residency, Dr. Siersma entered the United States Air Force and was stationed at Elmendorf A.F.B. in Anchorage, Alaska as base orthodontist.
Because there was no orthodontist at Eielson A.F.B. near Fairbanks, he spent a week every month there.
Dr. Siersma's professional memberships include the American Dental Association, Colorado Dental Association, Metropolitan Denver Dental Society, American Association of Orthodontists, Rocky Mountain Society of Orthodontists and the Colorado Orthodontic Association. He has also been an Associate Clinical Professor of Orthodontists at the University of Colorado School of Dental Medicine since the program's beginning.
Away from the office, Dr. Siersma has been an avid bicyclist since the late '70's. He is still an active member of the Denver Bicycle Touring Club. He also loves hiking and has been a member of the Colorado Mountain Club since 2008.
---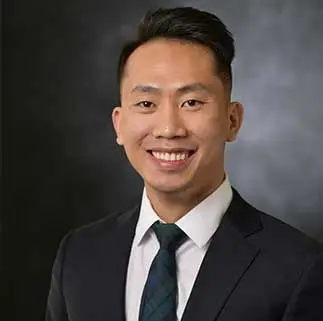 Dr. Son Nguyen
Dr. Nguyen was born and raised in Vietnam. His family immigrated to the US since since he was 14 years old and have been living in Colorado for the past 17 years. He went to CCA and Metropolitan State for undergraduate study. Dr. Nguyen received Doctor of Dental Surgery (DDS) degree at University of Colorado School of Dental Medicine and have practiced in New Mexico before moving back to Colorado to be closer with his family.
As a dentist, he believes that patient education, effective communication, and patient comfort is the foundation for high quality care and patient satisfaction. Therefore, he puts best effort while providing quality care and recommending treatment options through informed decision for the best interest of the patients.
During free time, Dr. Nguyen likes to workout, explore outdoors and going to concerts at Red Rocks with friends.
---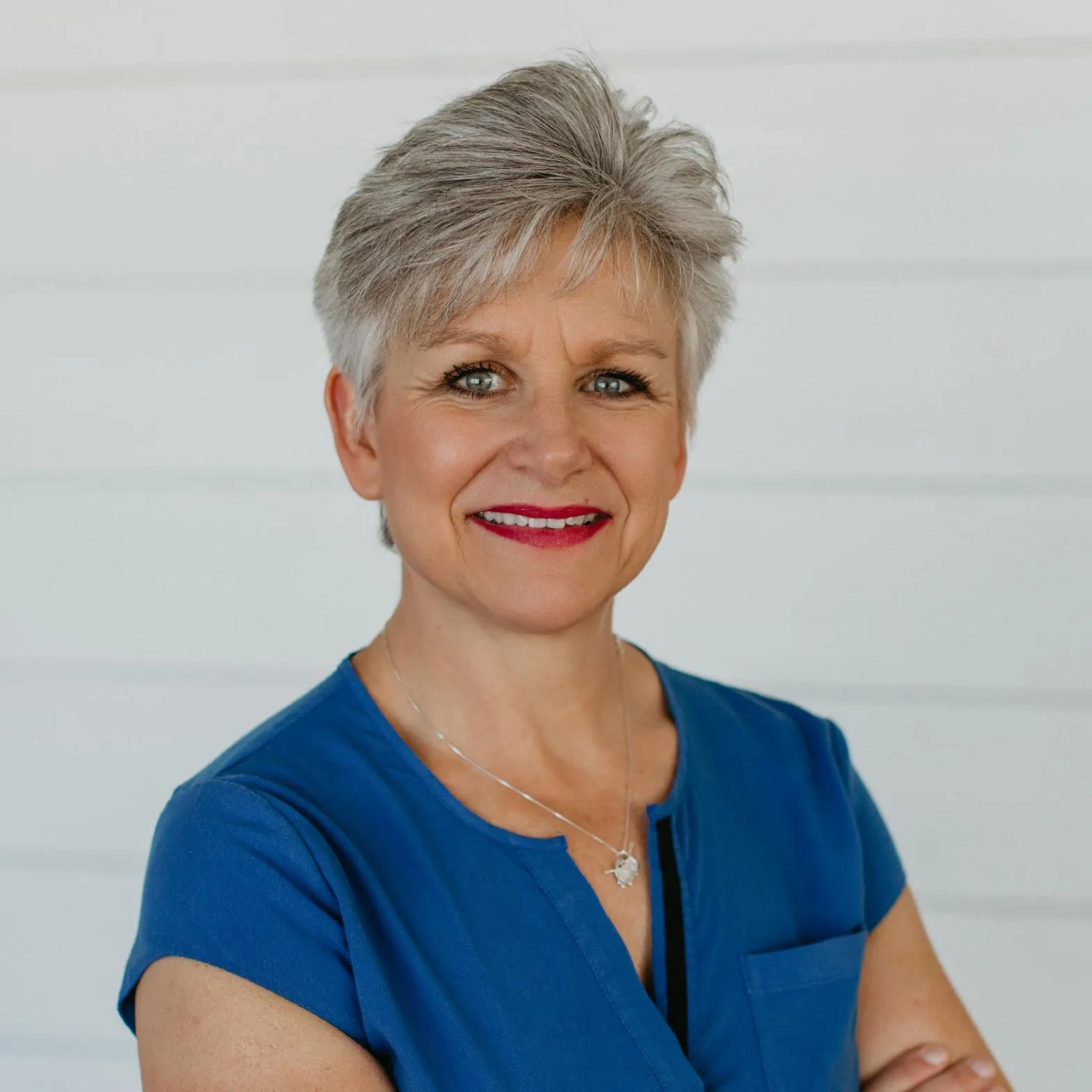 Dr. Patricia DeCino
Dr. Patricia DeCino is experienced dentist and cares deeply about her patients. She understands the importance of dental health and a confident smile as it related to a patient's overall health and well-being.
She attended the University of Colorado School of Dentistry. Dr. DeCino is a member of the American Dental Association, Colorado Dental Association, Metropolitan Denver Dental Society and the Colorado Prosthodontic Society.
Dr. Patricia DeCino is a Colorado native, living in the foothills of Jefferson County. Among her greatest accomplishments, Dr. DeCino completed dental school while raising two active young boys. She has trained for and completed 19 full marathons including the New York, Boston, and Marine Corps marathons. She continues to run and stay physically active.
---